About Nancy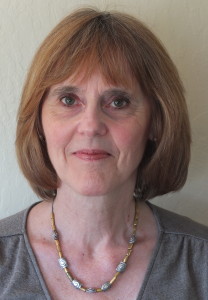 I am a licensed Marriage, Family & Child Therapist in private practice in San Anselmo, CA. since 1991. I have always been interested in the intersection between psychology and spirituality, and in learning to live the 'spiritual life with practical feet.' I practice Vipasana – insight meditation. I gain inspiration for my work in a number of ways – poetry and literature, hiking, gardening, watercolor & collage. There are many who have influenced and taught me through their good work. Among those are Carl Jung, Joan Chodorow, Victor Frankl, James Bugenthal, Sue Johnson, Bonnie Badenoch, John & Julie Gottman, Jack Kornfield, Helen Palmer, and David Daniels.
Professional Experience
Facilitating groups for new and not so new mothers for over 17 years.
Providing individual and group clinical supervision for MFT interns and trainees for over 20 years in Marin County nonprofit agencies: Apple Familyworks, Community Institute for Psychotherapy, Family Service Agency of Marin, and Marin Suicide Prevention & Community Counseling.
Teaching and training in a variety of settings: Marin County nonprofit agencies (see above), private practice workshops, College of Marin Adult community Education, Lewis & Clark College in Portland, Oregon.
Providing Clinical Consultation for Licensed Marriage & Family Therapists through private practice.
Education and Professional Training
BA in English Literature from Whitworth College, Spokane, Washington
MA in Psychology of Religion from Graduate Theological Union, Berkeley, California
MA in Transpersonal Counseling Psychology from John F. Kennedy University, Orinda, California
Professional studies at the CG Jung Institute, San Francisco, California
Enneagram studies with Dr. Helen Palmer and Dr. David Daniels
Advanced training at the Gottman Institute in Seattle Washington
Certified Positive Discipline Parent Educator